For social success, brands must ditch corporate jargon and be more human
Nicola Green, marketingmagazine.co.uk, 08 July 2013, 08:45AM
Brands need to grasp the importance of having a human presence on social media, writes Nicola Green.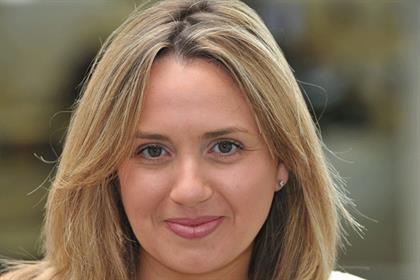 Imagine this: you're standing in a pub, or sitting in your front room, and someone walks in. They stand in front of you, tell you how brilliant their products are, encourage you to buy one and then leave. The chances are that an encounter like this wouldn't make you want to do business with that person, let alone tell all your friends how fantastic they are. And yet many brands act like this in social media and expect to reap huge results.
The explosion of brands on Twitter shows that marketers grasp the importance of having a presence on the platform, but I'm fascinated by how many don't grasp the importance of having a human Twitter presence.
You simply wouldn't intrude on someone's conversation trying to sell a product in the real world, yet instances like this are seen all too regularly in the digital world.
I truly believe that brands should treat their social-media conversations like their real-world conversations – it's all about understanding your audience, engaging with them in a human way and being consistent. Take the time to get to know your social community and build a rapport; you'll learn what resonates with them and where the lines are in the sand. You'll also learn what your audience expects from you – which, more often than not, can be swift customer service when something goes wrong.
Apologising for problems and fixing them can go a long way to helping your audience accept your brand on social media. Once you understand your audience, you've earned the right to chat with them in an open, honest and personal way. You will have even earned the right to promote your products, but that doesn't mean that every tweet should be selling something.
At O2, we make sure all of our social activity – everything from an individual response to a major campaign – is either useful, interesting or fun. If our message isn't at least one of those, ideally two, then we don't post it.
Lastly, it's important to be consistent. Having banter with your social audience is great fun, but you will only be able to do it effectively and authentically if you have a consistent tone of voice, through the good times and the bad, across all your channels. Switching styles will confuse and alienate your audience and you'll struggle to keep them in the long term.
Having a successful social-media presence can bring your brands measurable benefits, so it's essential to get it right.
While being human won't automatically solve all your social problems, it's a great way to start.
Nicola Green is director of communications and reputation at O2.
This article was first published on marketingmagazine.co.uk